Advisors
Bill Koutsouras
Former Aton director and Chairman, Mr. Koutsouras is an international mining financier and financial advisor for the mining sector. He was Executive Vice President and Chief Financial Officer at Endeavour Mining from 2002 to 2011, a mining-focused merchant bank, where he directed and managed the Endeavour group of companies. Mr. Koutsouras was primarily responsible for investment activities, financial operations and financial advisory mandates. He is the principal of Kouts Capital, a strategic advisory and consultancy company to natural resource companies. He is a Chartered Accountant and Chartered Financial Analyst and is a member of the Canadian Institute of Chartered Accountants and the CFA Institute.
David Laing, ARSM
Former Aton director, David Laing is a mining engineer and mining executive with 40 years' experience in mining operations, projects, engineering studies, construction, mining finance, investor relations, mergers and acquisitions, corporate development and company building.
James Leahy
Having begun his career at the LME, James spent 30 years in natural resources, as a specialist corporate broker, which included mining finance, origination and equity sales. He has worked on a wide range of projects, worldwide, ranging from industrial minerals, precious metals, copper, diamonds, coal, uranium, iron ore and oil and gas. He worked at James Capel, Credit Lyonnais, Nedbank, Canaccord and Mirabaud, gaining substantial experience with international institutional fund managers, hedge funds and sector specialists. Over the years he has been involved in a large number of IPO's, as well as primary and secondary placings, developing junior companies through to production and beyond. He is currently a director of Bacanora Minerals and Geiger Counter Ltd.
John (Ian) Stalker
Mr. Stalker is an international mining executive with 40 years of experience in mine development and operations in Europe, Africa and Australia. Mr. Stalker was the Chief Executive Officer of UraMin Inc., a London- and Toronto-listed uranium company from July 2005 until its $2.5 billion acquisition by Areva in August 2007. Mr. Stalker was a Vice President of Gold Fields Ltd., the world's fourth largest gold producer, where he spent considerable time on the ground on their International operations. He has worked his way up from operational roles in the base and precious metals arenas to executive positions in some of the largest mining companies in the world and has successfully managed eight mining projects through feasibility study, development and construction phases. In recent years, Mr. Stalker has been involved in raising in excess of $500 million for various exploration and development projects worldwide.
Ahmed El Mehelmy
Ahmed has over 30 years of experience in the commercial and investment banking industries. Currently he runs Fortune Financial Team a corporate finance advisory firm that he founded in 1996. During that time he has been involved with raising more then $2B in equity and debt capital, has managed IPO's on the Cairo Stock Exchange and has advise on M&A transactions for domestic, regional and international clients. Ahmed began his career with Chase Manhattan Bank in Cairo (which became Commercial International Bank), working in the credit and marketing departments for 10 years. He holds a Bachelor of Science degree in accounting from Cairo University and a Bachelor of Science degree in Business Administration from The American University in Cairo.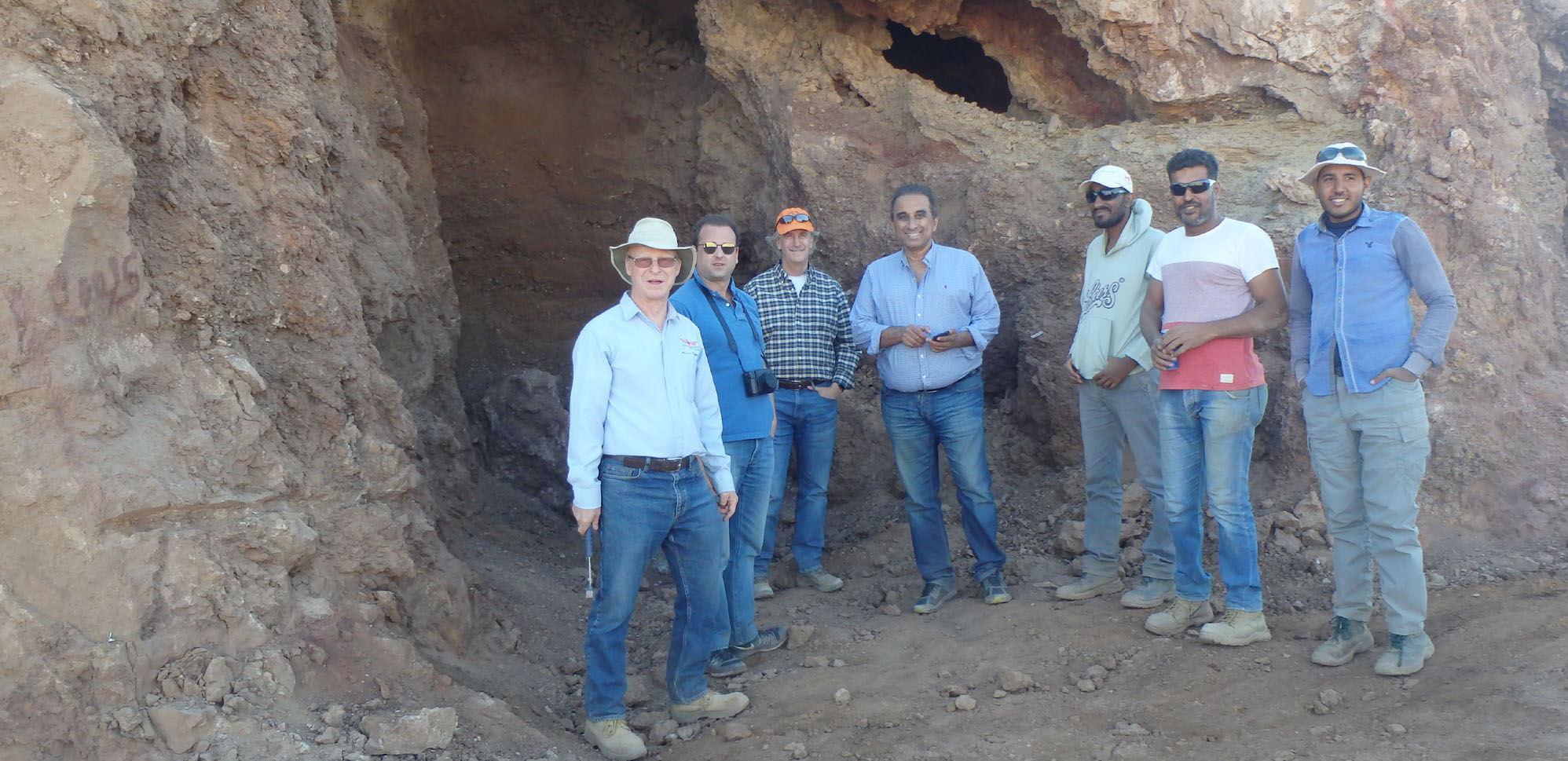 In Memorium
R. Stuart "Tookie" Angus
Mr. Angus was an independent business advisor to the mining industry. He was formerly Head of the Global Mining Group for Fasken Martineau, and more recently, he was managing Director of Mergers & Acquisitions for Endeavour Financial and was responsible for merger and acquisition mandates. Mr. Angus served as Chairman of the Board of BC Sugar Refinery, Nevsun Resources, Sun Summit Minerals Corporation and Kenadyr Mining Corporation, and was a Director of First Quantum Minerals, Canico Resources Corporation, Bema Gold until its takeover by Kinross Gold in 2007, Ventana Gold and Plutonic Power. He was Chairman of K92 Mining until until his passing on March 24, 2023.