Abu Marawat
EXPLORATION POTENTIAL
Aton has been advancing the exploration and development of the Abu Marawat Concession since its award in 2007, with active exploration starting on the ground in 2009. In addition to the primary targets at Hamama, Rodruin and Abu Marawat there are more than 16 identified potential targets within the concession.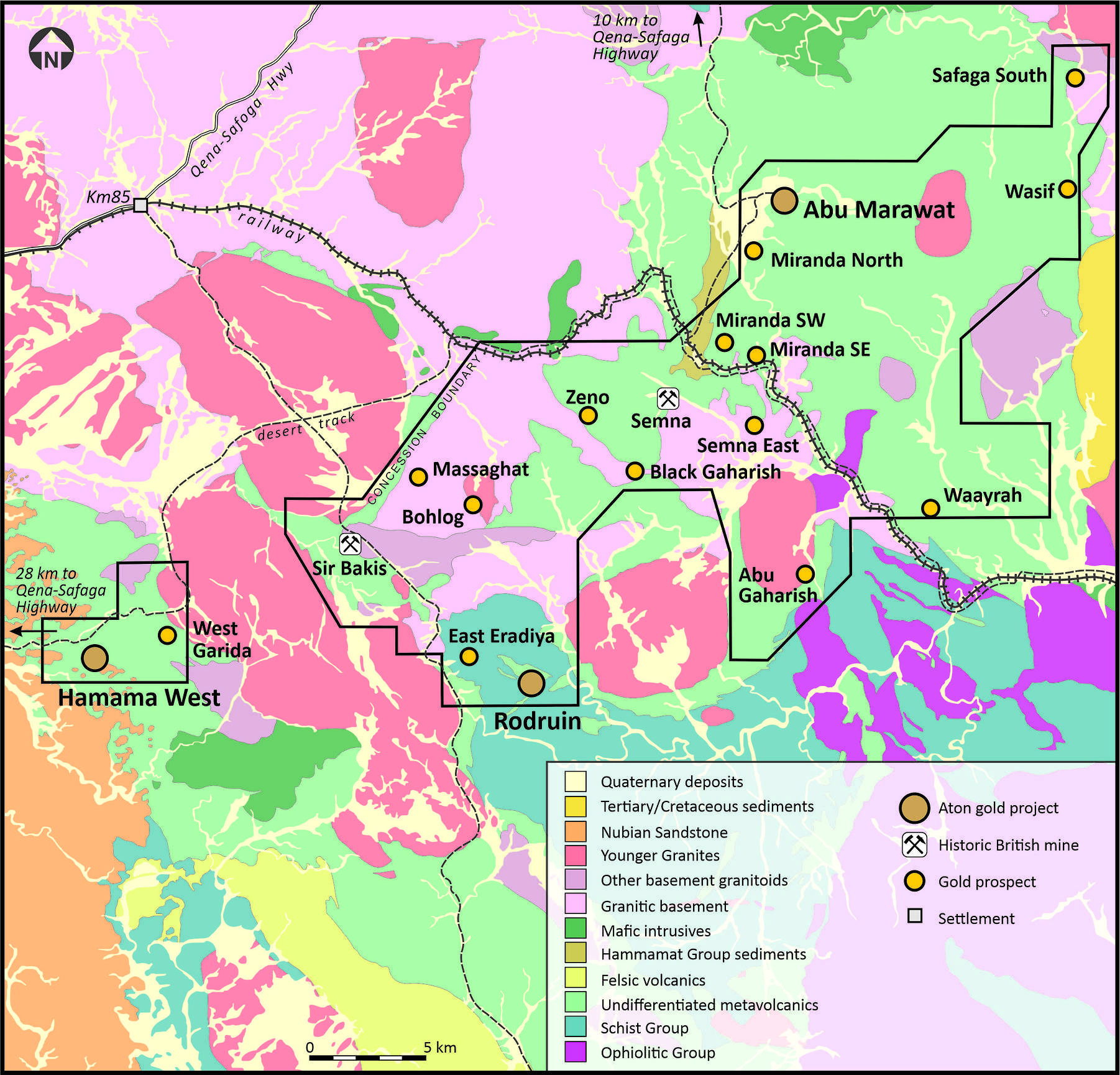 KNOWN REGIONAL EXPLORATION TARGETS:
ABU GAHARISH
Sukari-style structurally controlled potential intrusion-related gold(-tungsten) mineralization identified over a 5km strike length along the eastern margin of the Gaharish Granite. Surface channel sampling results include 31.2m @ 1.04 g/t Au and 3.6m @ 11.05 g/t Au, Deep penetrating radar (GPR) has indicated the potential for development of blind mineralisation buried under wadi sediments. Read the press release here.
BOHLOG
Several zones of structurally controlled potential IR style gold mineralization on the margins of the Bohlog Granite stock, 8km north of Rodruin. Excavator-dug trenches have returned intersections including 20m @ 1.57 g/t Au and 9m @ 1.65 g/t Au, surface channel sample profiles have returned intersections including 16.7m @ 3.03 g/t Au, and individual surface channel samples have returned grades of up to 22.3 g/t Au, with visible gold identified in several samples. Read the press release here.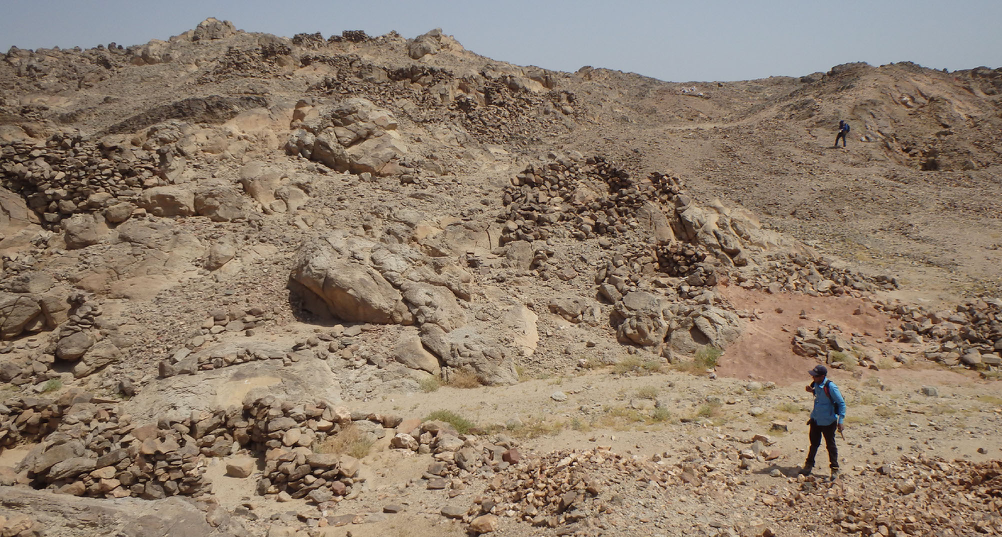 ERADIYA EAST
Apparently the main processing site serving the ancient Rodruin mining area. Tailings assay >20 g/t Au, suggesting that very high grade ore was processed here. A separate zone of underground workings is located approximately 1km to the NNW of the main processing site, partially buried by thin alluvial sediments.
MASSAGHAT
Narrow quartz veins in orogenic basement grey granitoids that have returned assay grades including 470 g/t, 20.9 g/t and 17.9 g/t Au.
MIRANDA SW
A broad zone of intensely hydrothermally altered felsic rocks approximately 8km SW of and along strike from the Abu Marawat deposit, associated with numerous ancient Cu-Au-Fe oxide workings at surface. The area appears to have potential for the development of IOCG vein type deposits.
MIRANDA SE
Possible VMS polymetallic mineralisation associated with carbonates and gossans, similar to those seen at Hamama and Waayrah. Individual surface samples have returned assays including 7.28 g/t Au, 80 g/t Ag, 3.45% Cu and 4.04% Zn.
SAFAGA SOUTH
Previously unrecorded ancient workings have been discovered at Safaga South, with mineralization occurring in numerous quartz veins, over an area of several square kilometres, with the main zone of veins traceable for approximately a kilometre along strike. The mineralization and geology display broad similarities to that at the Sir Bakis, Zeno, Bohlog and Abu Gaharish prospects. Preliminary reconnaissance sampling has returned grades up to 16.45 g/t Au and has confirmed the presence of gold in both the quartz veins as well as the altered and weathered host rocks. Read the press release here.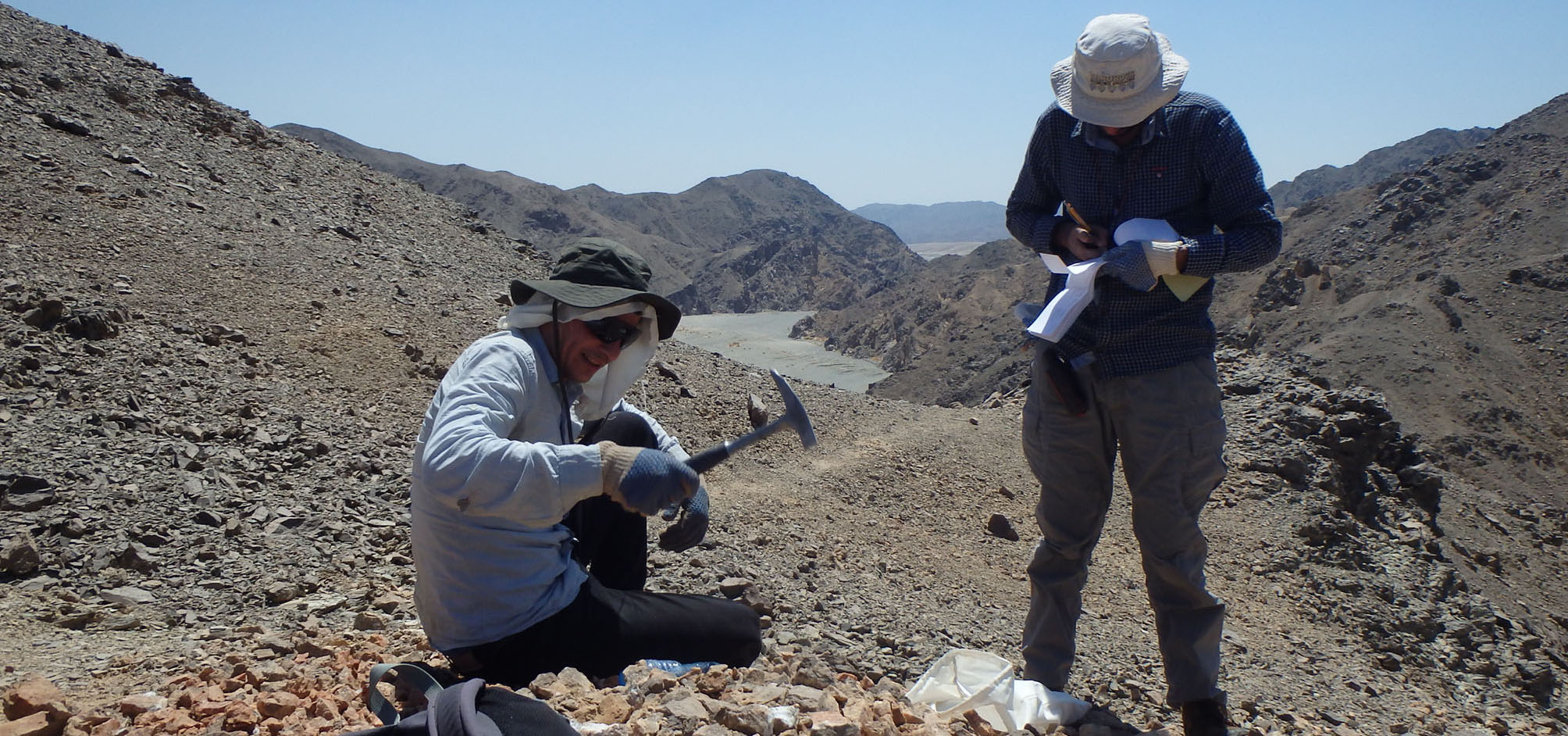 SEMNA GOLD MINE
The Semna area has a long history of gold mining, during both ancient and modern times, with archaeological evidence suggesting that Semna was first mined during the Old Kingdom period, over 4,500 years ago. In modern times Semna was exploited by the British during the early 20th century. The Semna mine exploited the widest vein mined by the British in Egypt, reaching up to 6m width in places, with mining grades of over 2 ounces per ton being reported, as well as pillars found within ancient stopes that assayed up to 5.5 ounces per ton. The mineralization at Semna is hosted in a quartz diorite body that has been intruded into a package of metasediments with BIF horizons. The mineralization is strongly structurally controlled, and is hosted in a series of steeply dipping shear zones that contain at least 4 zones of gold-bearing quartz veins that noticeably pinch and swell. Channel sampling at surface during 2017 returned mineralised intervals including 9.7m @ 5.17 g/t Au, 6.9m @ 4.24 g/t Au and 10.8m @ 2.43 g/t Au. Read the press release here.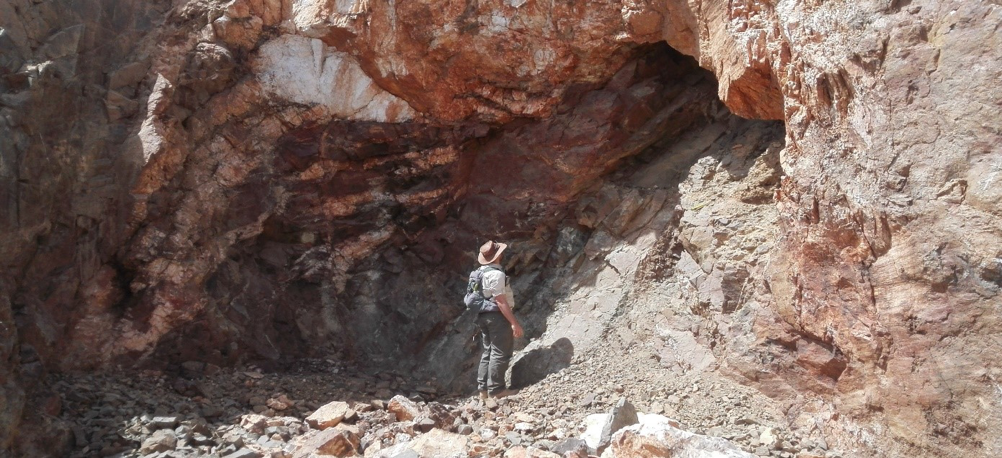 SIR BAKIS GOLD MINE
The Sir Bakis gold mine, located 10km NW of Rodruin, and 12km NE of Hamama was also operated by the British between 1904-06, and exploited a 1.5m wide vein underground, which can be traced for approximately 1.5km at surface. There are also very extensive remains of ancient mine workings and settlements in the general Sir Bakis area, dating back to the New Kingdom and Ptolemaic periods. As well as extensive individual high grade auriferous quartz veins at Sir Bakis there is also evidence for potential intrusion related gold mineralization in a sheeted vein swarm, associated with the intrusion of late post-orogenic pink alkali granites into older grey basement granitoids. Surface sampling during 2017 at Sir Bakis has returned assays including 150 g/t Au, 32.9 g/t Au, and 29.5 g/t Au from individual samples, and excavator dug trenches over the sheeted vein system have returned mineralised intervals including 109.1m @ 0.21 g/t Au and 45.85m @ 0.36 g/t Au, suggesting potential for the development of a body of low-grade bulk mineable IR style mineralization at Sir Bakis.
WAAYRAH
Aton's exploration team discovered a series of previously unknown ancient workings at the Waayrah prospect in 2017, of which no known record has been located. The polymetallic mineralization appears to be broadly of a VMS origin, related to carbonate lithologies, and bears some similarities to the mineralization at Hamama and Miranda SE, and less so at Rodruin. Waayrah is located on a remote mountain ridge approximately 35km east of Hamama. At least 3 zones of mineralization have been identified and deep GPR surveying in late 2017 suggested potential depth continuity of the mineralized structures. Initial sampling at Waayrah returned assays including 16.4 g/t, 13.4 g/t and 6.15 g/t Au; 62.7 g/t Ag; 24.6%, 20.1% and 6.26% Zn; and 1.93% and 1.22% Cu. Read the press release here.
WASIF
At the newly discovered Wasif prospect numerous small ancient mine workings exploiting gossanous and iron-rich lenses have been identified occurring within a zone of highly sheared felsic metavolcanics and tuffs, contiguous with and parallel to a distinctive silica-carbonate unit. Limited preliminary sampling has returned grades of 0.98 g/t Au, 7.6 g/t Ag, as well as Cu, Pb and Zn grades all in excess of 0.2%. The geology of Wasif, notably the metavolcanics and the silica-carbonate unit identified over a structural/stratigraphic trend of at least 1-2 km in length, the strong gold-silver-polymetallic geochemical anomalism, and the gossanous weathering of primary sulphides are all analogous to that seen at the Hamama West deposit. Read the press release here.
WEST GARIDA
Gold-copper mineralization occurs in a series of shallow dipping quartz veins, which are hosted in intermediate tuffs and rhyolitic quartz porphyries, located only 3km ENE of the Hamama West deposit, and within a wide area of ancient colluvial surface workings. Sampling has returned assays up to 99.6 g/t Au. West Garida represents a shallow, near-surface and high grade target, with the potential to host multiple stacked veins.
ZENO
An initial phase of surface and underground sampling was completed at the remote Zeno prospect in early 2018. Mineralization is associated with numerous high grade auriferous quartz veins in grey orogenic basement granitoids, which have been worked by the ancients to quite considerable depths. The 'Gold Mine Valley' area is centred on a large ancient settlement, and includes several deep ancient mine workings. Samples of the mineralized quartz veins and structures from ancient underground workings returned assays including 117.5 g/t, 100.5 g/t, 72.3 g/t, 56.5 g/t and 48.3 g/t Au. Read the press release here.