Abu Marawat Deposit
GEOLOGY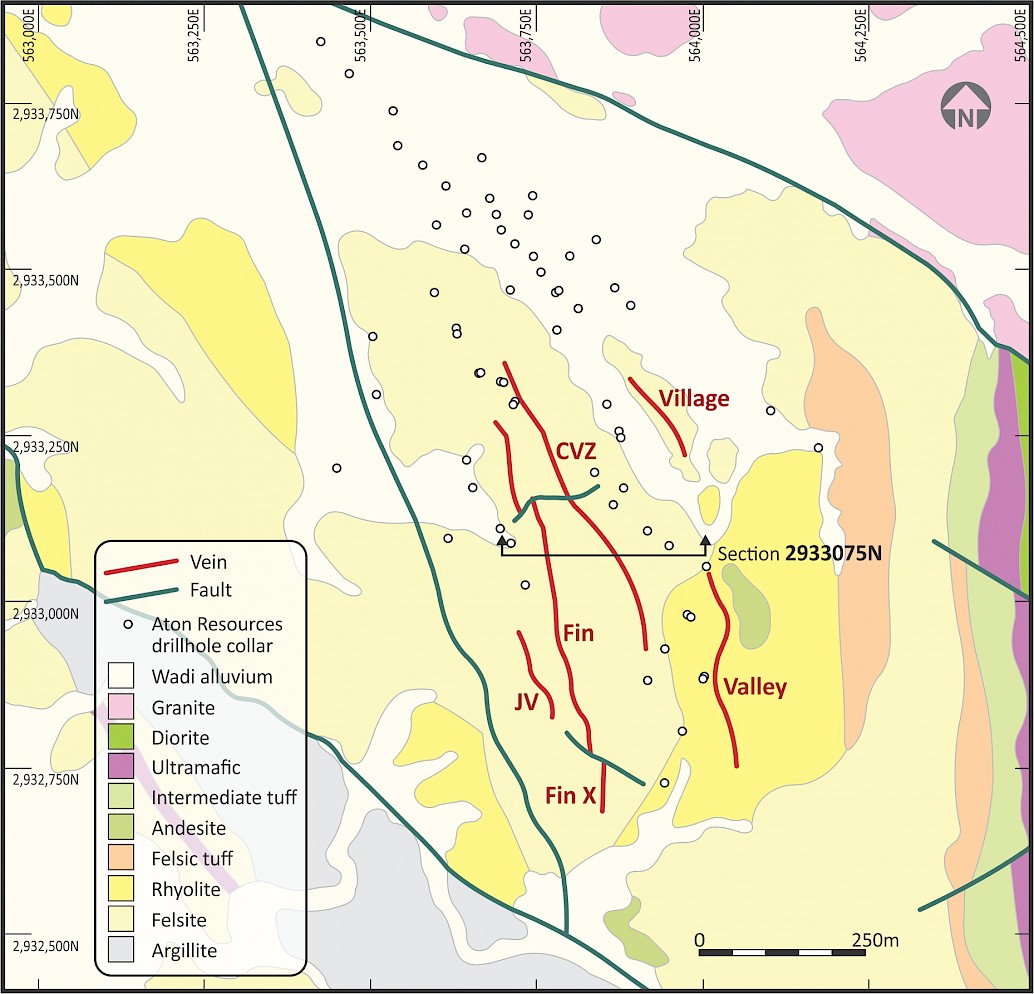 Gold mineralization is hosted in several discrete veins consisting largely of finely brecciated quartz. The vein system occurs within a sequence of hydrothermally altered, felsic metavolcanic rocks. An ultramafic unit lies to the east of Abu Marawat, and represents a significant terrane boundary.
The area containing the Inferred Resource encompasses parts of the CVZ and Fin veins; a pair of subparallel, steep and easterly dipping, north-northwest trending, gold-copper quartz veins that are spaced about fifty to a hundred metres apart.
On surface, the Fin and CVZ veins are expressed by quartz-rich gossans, having a strike length of just over one kilometre. The vein system has been drill tested over a strike length of 800 metres and to depths ranging from 20 to 250 metres (Valliant and Salmon, 2012).
There are multiple, subparallel veins to the east and to the west of the Fin and CVZ veins that are as of yet, undrilled. The mineralized system at Abu Marawat remains open both laterally and at depth.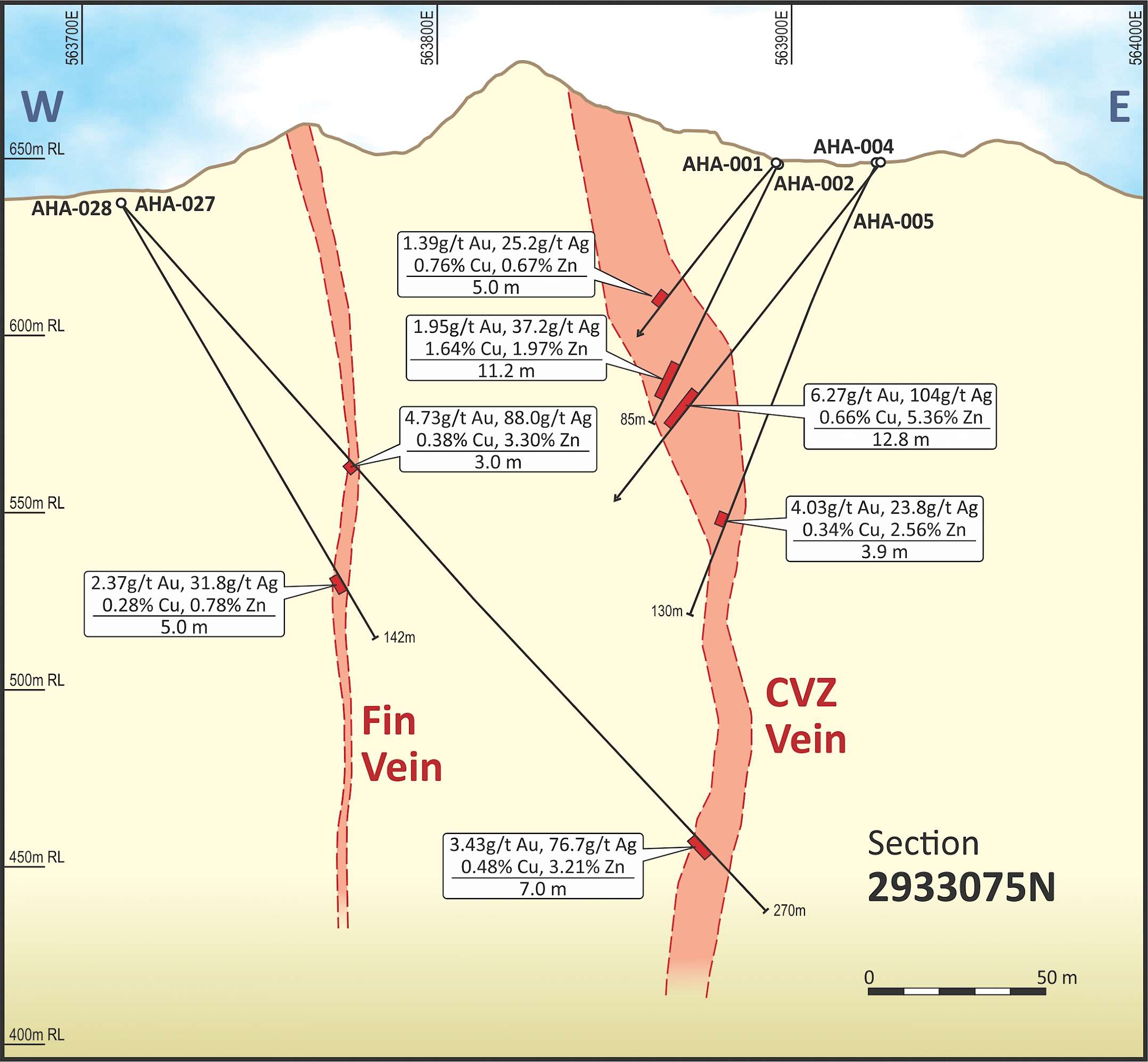 Valliant, W.W. and Salmon, B. (2012): Technical Report on the Abu Marawat Concession, Egypt. NI43-101 Report for Alexander Nubia International Inc. by Roscoe Postle Associates Inc. SEDAR published report, 5 April, 2012. [Available online at www.sedar.com]